Here's a normal day...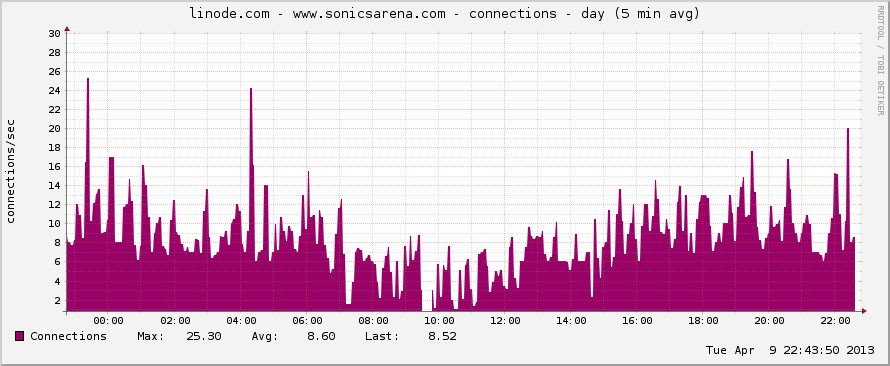 And "Sonics Priority Ticket List" day...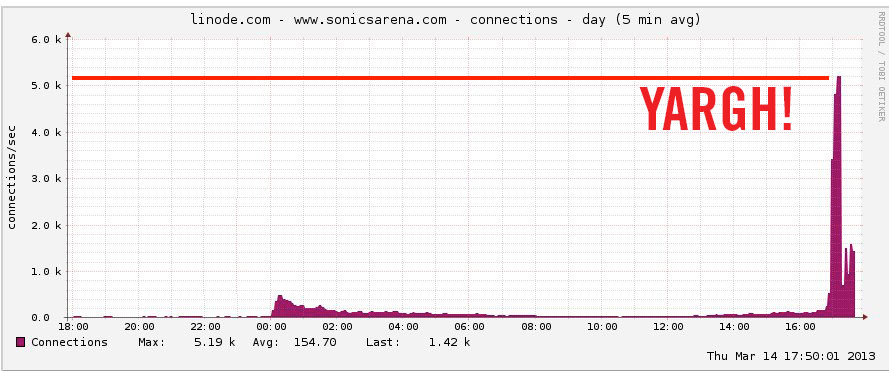 Even with eight web servers and one mighty database server we had some downtime (30 minutes). Not the ideal outcome, but still pretty amazing to get that much traffic at once. At the end of the day, the
client
was happy. By the end of the campaign we had 44K signups.
permalink